Forget the travel sites and others abusing the name of Lorton, This is The site Of Lorton, By Lorton, FOR Lorton.
We cover only greater Lorton including Occoquan, Woodbridge, Lorton Valley, Mason Neck, Laurel Hill, Newington, Lorton Station, Fairfax Station, Landsdowne, Fort Belvoir and Engleside. This is the hometown site.
Learn about what is actually in Lorton. Learn how to enjoy Lorton and participate in the community. Find the contact information for the amenities and organizations in Lorton. Find the News, Events, and Merchants in Lorton. Save gas, Spend locally.
Learn where Lorton is, the history and how to get here. Lorton is a Washington, D.C. suburb. Lorton is the northern terminus of the Auto-Train. Find out about living in greater Lorton.
Our tour points out the features that, together, make Lorton Virginia, Usa a unique community. We should also mention the new Lorton Arts Foundation Workhouse Arts Center and the Historic Town of Occoquan just across the river in Prince William County.
This site was reborn, December 2009 as a companion to our community newspaper, Lorton Valley Star. Already, it benefits from inside knowledge of what's new and what's closed over other travel and directory look-up sites. This really is home so please bookmark us and check back frequently because there is vastly more info coming.
Simple Changes at Meadowood

The annual picnic yields a portion of the funds needed to provide the service but contributions are needed as they keep the fees low for clients.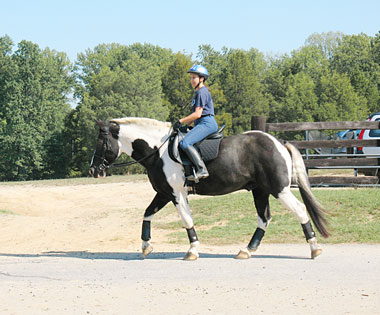 The heros here are the volunteers. They see the benefits in the lives of the riders every day. The horses, patient and complient, seem to understand that they are doing something important. The motion of the horses back stimulates the brains of the riders and increases their awareness and coordination.
Demonstration Video
Simple Changes is a 501(c)(3) organization and all donations are tax deductible. For further information please call 703-402-3613 or go to www.simplechanges.org